If you use Google Tag Manager (sometimes referred to as GTM) to manage tags on your site, you can use it to add the Infinity code to your site quickly and easily.
If you have a regular setup - in other words an Infinity installation with a Google Analytics integration only, it's quick and easy to add the Infinity Code to your setup using Google Tag Manager. If you have multiple integrations, use this guide
Simply open your tag manager, click the link to Add a new tag.
This will open the screen shown below. Click the Tag Configuration, which we've highlighted in green, to open the list of Tag Types.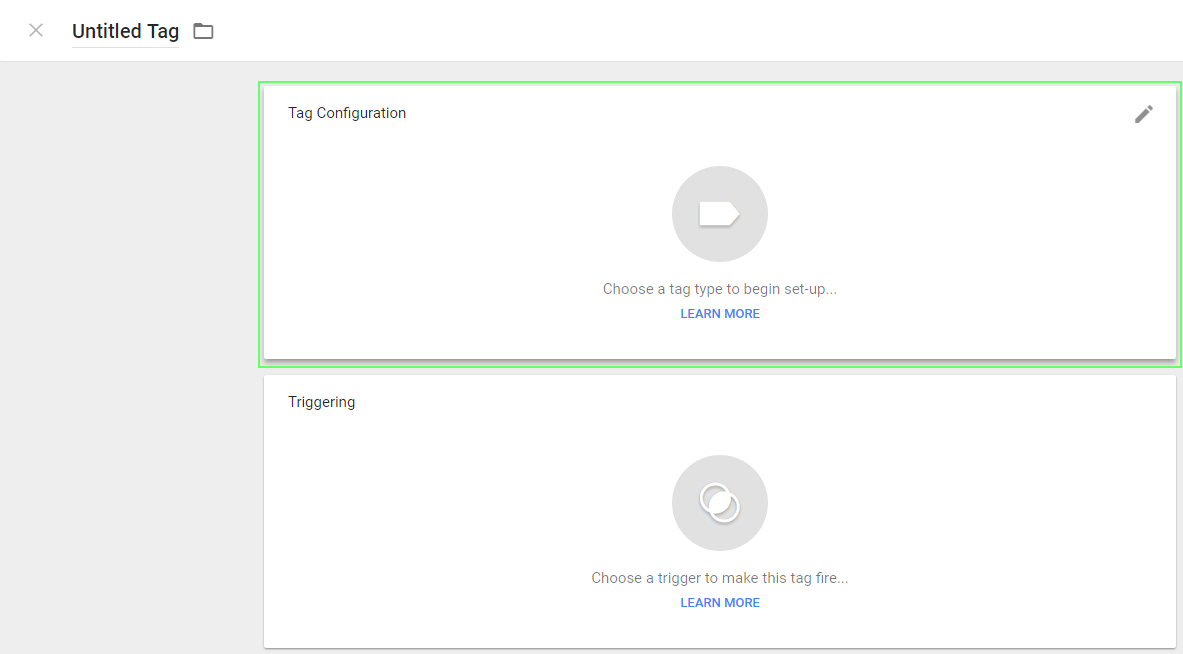 You then need to choose a product. Search for Infinity in the list and then click to select. The list is alphabetical.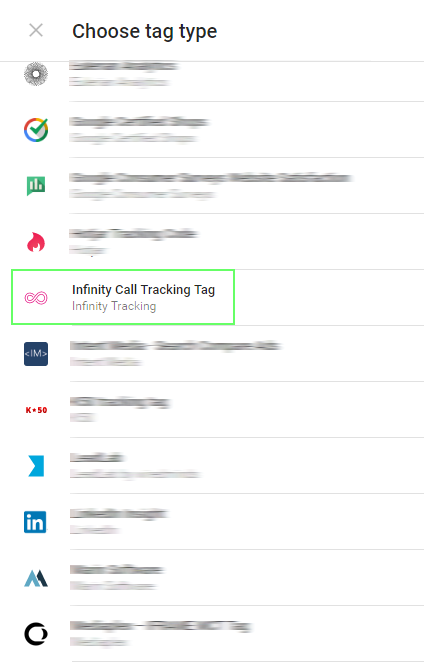 Next you need to enter your Installation ID.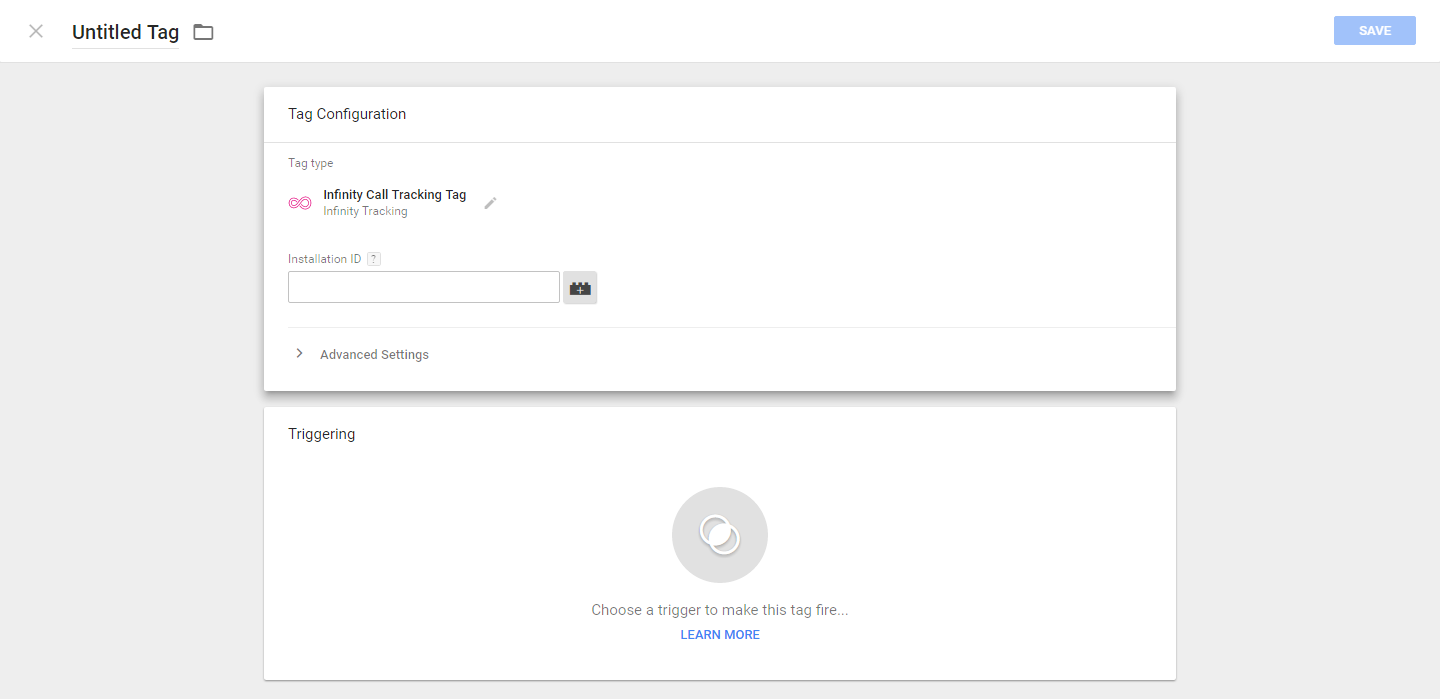 This can be found in the Infinity portal, navigate to the portal and click Admin, Tracking Settings, JavaScript. You can find your Installation ID in the JavaScript Generator box in Step 2. It's highlighted in yellow in the example below. It will be a three or four digit number.

Enter your Installation ID.
Next you need to determine how the Tag is triggered. Click on the Triggering section, Select All Pages and then click Save in the top right hand corner of the page.
You will then be prompted to rename your tag. Although the prompt says that you must rename your tag, this is an optional step, you can leave it as Infinity Call Tracking Tag if you wish.
Finally, click Publish to publish the Infinity Tag to your site.

The steps outlined above correspond with Steps 1 and 2 in the JavaScript Setup process found in Admin, Tracking Settings, JavaScript on the Infinity portal. You now need to complete steps 3, 4 and 5 to complete your initial setup.